Co-Founder
Hailing from the Appalachian Mountains of Western Maryland, Georgia Grace is a recent graduate of Middlebury College, Vermont, where she majored in International Politics & Economics and minored in Global Health and Spanish. Her parents first exposed her and her younger brother to the outdoors through summer road trips to become "Junior Rangers" at dozens of national parks across the country. When she's not working on SheFly, Georgia Grace enjoys writing and producing narrative journalism pieces for Middlebury Magazine, teaching wire wrapping jewelry workshops, and attending live storytelling events. She also enjoys crossing new Vermont adventures off of her extensive bucket list now that she can #peefreely. Georgia Grace is currently in the Bohemian Paradise region of the Czech Republic on a Fulbright scholarship testing SheFly prototypes while teaching and learning at a business school.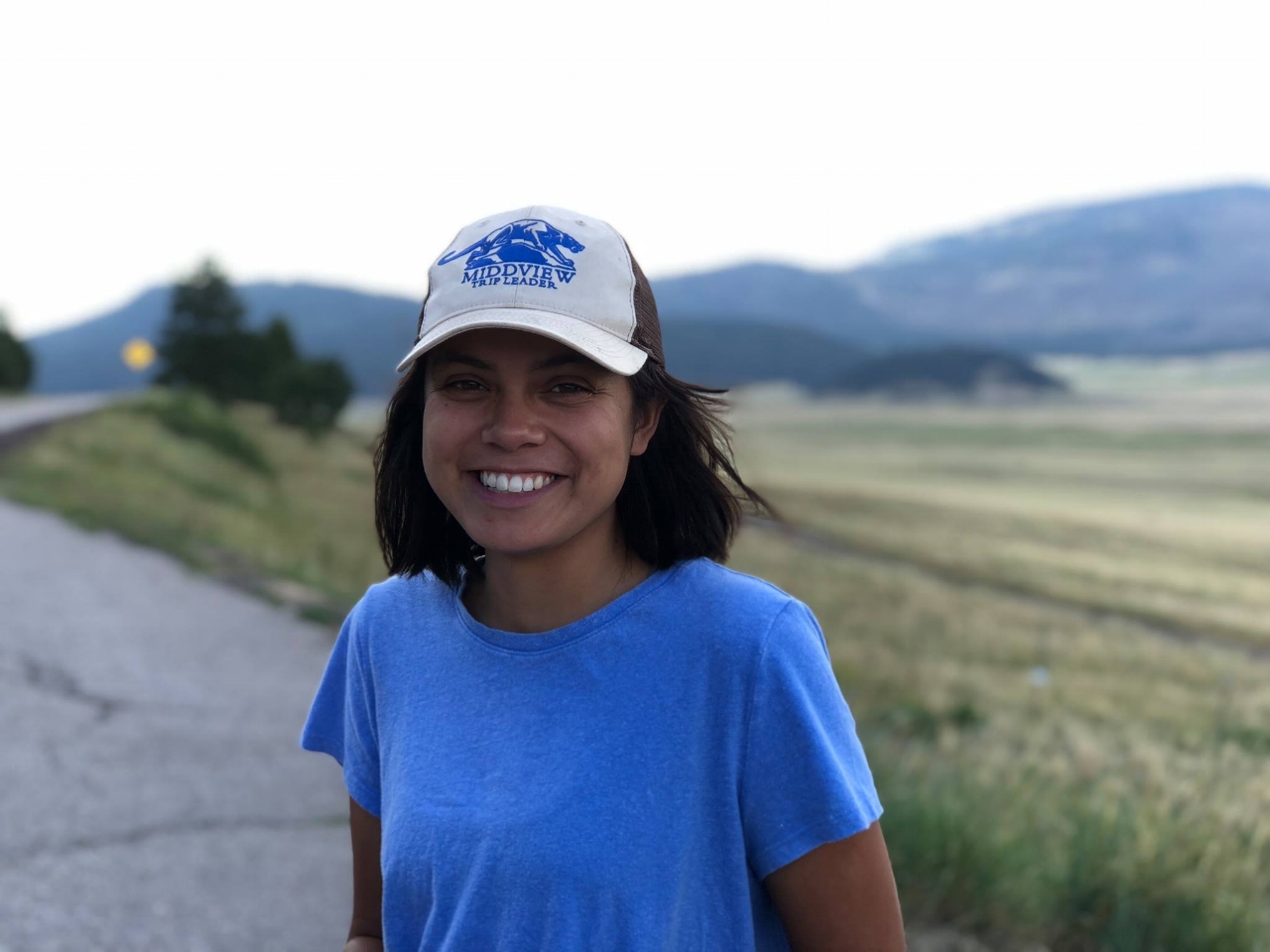 Co-Founder
Bianca is a recent graduate from Middlebury College. (Go Febs!) She majored in Geography, loves all things data, and is excited to weave data and technology into SheFly. Originally from Taos, New Mexico, Bianca grew up playing in the Sangre de Cristo Mountains and skiing at Taos Ski Valley. She learned to love the outdoors through her leadership at Rocky Mountain Youth Corps, where she partnered with tribal and local land managing agencies, inspiring teenagers to become the next generation of environmental stewards. Bianca is an avid long distance runner, and is excited to finally comfortably pee on her runs!
Co-Founder
Charlotte is a recent Middlebury College grad and Watson fellow with a project on women's empowerment in mountain communities! Charlotte also runs her own art business, Charred Latte Art, and has a passion for exploring the most inaccessible places she can find. Charlotte grew up in the mountains of Washington State, and came to love the outdoors early in life. She learned to ski before she could walk and got her first ice axe when she was 11. She has had many uncomfortably cold pees and is excited to help bring SheFly to the world!
Director of Operations
Gabby is a recent grad from Middlebury College, where she studied Environmental Chemistry. She was born in Jamaica and raised in Philadelphia. Though at heart she will always be a city girl, her love and admiration for the outdoors runs deep. She can't wait 'till everyone is so Fly- rockin' the best hiking pants around.
Director of Graphic and Web Design
Allyson is a new graduate from Middlebury College where she studied Psychology and Studio Art. She is currently the Editor-in-Chief of Middlebury's yearbook, the Social Media and Marketing manager at Lauren Studios, and a freelance artist. From Los Angeles, CA, Allyson loves exploring all that life has to offer and taking new opportunities when they come her way. She is excited to be a part of SheFly and support such an inspiring women-led and founded company (and pee without freezing)!
Design Intern
Orli is a rising senior at Middlebury College where she studies Architecture and Environmental Studies. Born in Alaska and raised in Vermont, she spent her childhood playing in the tundra, Nordic skiing and hiking. She is excited to join the amazing SheFly team and to pee easy on the move!